Gaming can be a serious business, but who says it can't be lighthearted too? Whether you're an intense FPS player, a casual social gamer, or an immersive RPG adventurer, your Steam name is your calling card. It's a way to express yourself, your gaming style, and your sense of humor. And let's be honest; nothing beats the chuckle you get from seeing a clever, funny name in the game lobby. So, if you're looking for some humorous inspiration, you've come to the right place. We've rounded up 300 funny Steam names that will make your friends, and even your opponents, giggle.
But first, let's explore what makes a good, funny Steam name and how you can create your own.
The Art of Crafting Funny Steam Names
Humor is subjective, which can make crafting a funny Steam name a bit tricky. However, there are a few tried-and-true methods that can help ensure your name elicits a chuckle.
Puns and Wordplay: This is a classic humor technique. The use of puns, double entendre, and clever wordplay can turn a mundane name into a funny one. It might involve substituting or altering a word in a common phrase or a popular culture reference.
Unexpected Combinations: Combining unrelated words or ideas can lead to some hilarious results. The more unexpected the combination, the funnier it can be.
Cultural References: Leveraging popular culture, like movies, books, songs, or even memes, can make your name instantly recognizable and humorous to those in the know.
Self-Deprecating Humor: Making light of yourself can show others that you don't take yourself too seriously. This type of humor can be especially effective in competitive gaming environments.
With these tips in mind, let's dive into our list of 300 funny Steam names. Remember, these are just examples. Feel free to modify them or use them as inspiration to create your own hilarious name.
300 Funny Steam Names
Cereal_Killer
Couch_Potato_Warrior
404_Player_Not_Found
Tequila_Sunrise_Shooter
Sofa_King_Good
Unpaid_Game_Tester
Innocent_Bystander
Loading…
CtrlAltDefeat
Noobzilla
FPS_Drop
EverydayImBuffering
Rage_Quit_Merchant
Smelly_Pixel
Darth_Invader
2Girls1CPU
Prawn_Star
Jedi_Farce
Press_Any_Key_To_Start
Caffeine_Attack
A_Series_of_Tubes
Avatar_Constructor
Escaped_From_My_Desktop
Low_Ping_Bane
Glitch_in_the_Matrix
The_Last_Noob
Bill_Gates_Dream
Broke_My_Space_Bar
LAN_of_Milk_and_Honey
Ping_of_the_North
Pong_Lennon
Lagging_Behind
Wi-Fight_the_Inevitable
KungFu_Panda
Nacho_Cheese
`Guac_and_Roll
Error_404_Win_Not_Found`
Hit_and_Run_Player
Camping_Is_In_Tents
You_Killed_Kenny
I_Pwn_N00bs
Motherboard_Marauder
Single_Malt_Lag
Fridge_Raider
King_of_the_Sofas
Game_Overachiever
Lord_of_the_Pings
Steam_Roller
Server_Sidekick
Gluten_Tag
Unfinished_Sentenc
Frodo_Swaggins
Mr_Stark_I_Dont_Feel_So_Good
Vegan_Zombie
The_Wizard_of_WASD
The_Walking_Dead_Pixel
This_Is_Not_a_Drill
License_To_Kill_Bugs
Pugtato
Ctrl_Z_Warrior
Epic_Fail
Wi-Fido
Hakuna_Matata
Player_Unknown
Crouching_Tiger_Hidden_Dragonborn
Budget_Thanos
I_Came_I_Saw_I_Lagged
Juan_Solo
Obi_Wan_Codnobi
Sauron_Selfie
Game_Boy_Advanced
I_See_Dead_Pixels
The_Grinch_Who_Stole_XP
Nacho_Average_Gamer
Highway_to_Helix
Your_Ping_Is_Just_a_Number
Mouse_Rat
Cup_of_Java
Monet_of_Gaming
Bacon_Lettuce_Tomato_Ping
1Finger2Punches
Decaffeinated_Jedi
Cant_Touch_This
Bad_Karma
Say_Hello_To_My_Little_Ping
Knight_in_Shining_Armor
Banana_Split_Decision
When_Harry_Met_Solo
Gaming_Under_The_Influence
Game_of_Throws
Laugh_Track
The_Powerpuff_Girl
Spongebob_Square_Lag
The_Fat_and_the_Furious
Super_Manic_Bros
Squirtle_Squad
Why_So_Serious
Iron_Manic
Sleeping_Beauty
Dora_the_Internet_Explorer
Lagging_On_Purpose
Steamed_Broccoli
Ctrl_Ctrl_V_V
Biscuit_Breaker
Casual_Creeper
Eco_Friendly_Fragger
Lord_of_the_Lag
Dumbledores_Army
Pikachu_Choo_Choo
Frodo_Fraggins
Phantom_Phoenix
Keyboard_Warrior
Mario_Cart_Maniac
Sir_Lags_Alot
Gandalf_the_Gray_Ping
Pong_James
Soda_Popinski
KillSteal_Grylls
Innernet_Explorer
Womb_Raider
Meme_Dream_Team
Resident_Evil_Twin
Saving_Private_Ryan_Ping
ASAP_Rocky_Road
N00b_Slayer
Cookie_Monster
Vegan_Cannibal
Jackie_Chang
Eight_Bit_Bandit
Digital_Demigod
Joystick_Juggler
Button_Basher
Wasabi_Warrior
Killer_Kitten
Ankle_Biter
Butterfingers
Cyber_Cyclops
Crash_Test_Dummy
Slumberjack
Drunken_Donut
Ninja_Nomad
Pixel_Pirate
Rage_Raccoon
Insomniac
Caffeine_Crusader
Naptime_Nemesis
Nocturnal_Ninja
Snack_Attack
Silly_Sausage
Sofa_Surfer
Chubby_Cheeks
Grim_Giggler
Funky_Fingers
Lazy_Lemur
Rampage_Rhino
Nervous_Newt
Crazy_Cat
Shy_Shark
Boogie_Bear
Hoppy_Hippo
Grumpy_Goat
Dizzy_Duck
Jellybean_Juggler
Bubble_Blower
Freaky_Frog
Munchkin_Monkey
Bouncy_Bunny
Giggly_Giraffe
Tumbleweed_Traveller
Cackle_Crow
Doodle_Dove
Squiggle_Squirrel
Ticklish_Tiger
Bumblebee_Buffoon
Wacky_Wolf
Jovial_Jackal
Sneaky_Snake
Peekaboo_Parrot
Hiccup_Hyena
Scaredy_Sheep
Buzzing_Bee
Blushing_Buffalo
Giggling_Gazelle
Hopping_Hare
Silly_Swan
Jumpy_Jaguar
Lively_Lion
Rambunctious_Rat
Nervous_Nightingale
Zany_Zebra
Witty_Wombat
Xenophobic_Xerus
Yawning_Yak
Zealous_Zookeeper
Absentminded_Artist
Bumbling_Bard
Cautious_Craftsman
Daring_Drummer
Eccentric_Engineer
Foolhardy_Farmer
Giddy_Gardener
Hesitant_Hacker
Ingenious_Inventor
Jubilant_Juggler
Kooky_Knight
Laughing_Librarian
Merry_Miner
Nimble_Navigator
Outrageous_Oracle
Peculiar_Painter
Quirky_Queen
Rambunctious_Ranger
Silly_Scientist
Thrilled_Thief
Unpredictable_Undertaker
Vibrant_Veteran
Wacky_Warrior
Xenial_Xylophonist
Yodeling_Yogi
Zestful_Zookeeper
Arctic_Antelope
Blazing_Bison
Chilled_Cheetah
Desert_Dolphin
Electric_Elephant
Frosty_Fox
Gusty_Giraffe
Humid_Hippopotamus
Icy_Iguana
Jungle_Jellyfish
Kaleidoscope_Kangaroo
Lunar_Lion
Mountain_Monkey
Nebula_Nightingale
Ocean_Octopus
Polar_Penguin
Quasar_Quail
Rainforest_Rabbit
Solar_Swan
Tundra_Tiger
Underwater_Unicorn
Volcano_Vulture
Windy_Wolf
Xeric_Xenops
Yonder_Yak
Zenith_Zebra
Astro_Aardvark
Bolide_Badger
Comet_Cougar
Dwarfstar_Deer
Eclipse_Eagle
Fallingstar_Fox
Galaxy_Goat
Helix_Horse
Infinity_Ibex
Jupiter_Jackrabbit
Kuiper_Koala
Lunar_Lemur
Meteor_Monkey
Nebula_Narwhal
Orion_Otter
Pulsar_Panther
Quasar_Quokka
Saturn_Sloth
Triton_Tiger
Universe_Urial
Vega_Vulture
Whirlpool_Walrus
Chrono_Cheetah
Xenon_Xantus
Ytterbium_Yak
Zinc_Zebra
Alchemy_Ant
Botany_Bat
Calculus_Cat
Dynamics_Dog
Entropy_Elephant
Friction_Frog
Gravity_Goat
Hydrology_Hare
Inertia_Iguana
Jetstream_Jaguar
Kinematics_Koala
Leverage_Lemur
Magnetism_Moose
Nanotechnology_Newt
Osmosis_Otter
Physics_Panther
Quantum_Quail
Radiology_Raccoon
Synergy_Swan
Topology_Tiger
Uncertainty_Urial
Velocity_Vulture
Wavelength_Walrus
Xenobiology_Xenops
Yield_Yak
Zoology_Zebra
Atomic_Antelope
Binary_Bison
How to Pick an Ideal Nickname for Steam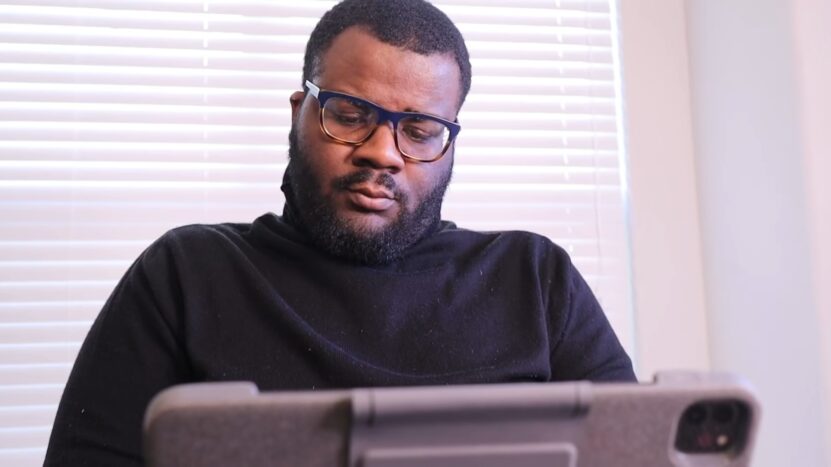 Finding the perfect nickname for your Steam account can be a fun, but sometimes challenging task. You want something unique, something that represents you, and something that will make other players smile or take notice. Here are some factors to consider when choosing your ideal Steam name.
Reflect Your Personality
First and foremost, your Steam name should reflect your personality. Are you funny, serious, or a little bit of both? Do you love puns, or are you more into straightforward names? Are you a passionate fan of certain movies, books, or games? Your nickname can be a great opportunity to showcase your interests and personality traits. So, don't be afraid to let your true self shine through your Steam name.
Consider Your Gaming Style
Your gaming style can also be an excellent source of inspiration. Are you a strategic player who carefully plans every move, or are you more of a button-masher who loves chaos? Maybe you're a completionist who never leaves a game unfinished, or perhaps you're a social gamer who loves playing with friends. Whatever your style, your Steam name can reflect that.
Make it Memorable
You also want your Steam name to be memorable. A name that sticks in people's minds can be a great conversation starter and make you stand out in the gaming community. Puns, wordplays, and unusual combinations of words can be great for this. But remember, memorable doesn't necessarily mean complicated. Sometimes, the simplest names are the most impactful.
Avoid Offensive or Inappropriate Names
While humor and creativity are encouraged, it's important to avoid names that might be offensive or inappropriate. Remember, Steam is a diverse community of players from all walks of life. What might seem funny to you could be offensive to someone else. Always err on the side of caution and ensure your name respects all members of the Steam community.
Check Availability
Lastly, always check if your chosen name is available. With millions of users on Steam, your first choice might already be taken. But don't worry – with a bit of creativity, you can always find a variation that works. For instance, you could add numbers, underscores, or additional words to create a unique spin on your preferred name.
Closing Thoughts
These names should give you a laugh and, hopefully, get your creative juices flowing. It's your turn now. Take these funny Steam names, make them your own, or create something entirely new. The possibilities are as limitless as your humor. So go on, and let the world of gaming appreciate your wit. After all, a good laugh is just as important as a good game.